Hot Off The Presses: "Best Beginner Guitar Lessons System"
Hi: Sam Lyons here…
I'm very excited to announce a brand new way to learn the basics of playing guitar.
It's my brand new Ebook called "Best Beginner Guitar Lessons System" that contains 80 pages of the latest and greatest Best Beginner Guitar Lessons just for beginners.
This course is the product of my 40 plus years of successfully teaching people how to play guitar. I've based it on the training I developed for my guitar school that has taught thousands of students all over the world how to play the guitar.
Just download it to your computer and get ready to learn.  It doesn't get any easier! No longer will you be restrained by your computer or the internet.
Now you can enjoy Best Beginner Guitar Lessons System on your own terms in the comfort of your home!
Learn Step-By Step This Ebook is not a random collection of guitar lessons. It is a collection of step-by-step lessons that will show you the fundamentals of  guitar. The lessons are presented to you in chronological order, so you can progress from lesson to lesson without any confusion.
All Aspects Of Beginner Guitar Included
This 80-page ebook is JAM PACKED with information and you can have it all – right at your fingertips. You'll improve your guitar playing skills and knowledge of the instrument fast and easy.
In this Ebook I'll reveal to you the concepts and techniques that you will need to sky-rocket your guitar playing.
You'll receive the following lessons and more:
"Parts Of The Guitar":  An informative of the parts of the guitar that you'll need to know by name.
"How To Hold The Guitar": Here's how to properly hold the guitar to maximize play ability.
"The Pick And It's Use": Discover the proper way to use the pick. Learn how to develop picking speed.
"Naming The Guitar Strings": A very important lesson! Discover the names of the strings.
"How To Tune Your Guitar": Master this critical skill!
"How To Fret Notes": Here's the proper way to produce notes on the guitar.
"Introduction To Dot Inlays": An entertaining look at the many facets of dot inlays and insight into their importance.
"How To Use Dot Inlays": A critical lesson! Here's how to dart around the fretboard and not get lost.
"The 12 Notes On The Guitar": This lesson reveals to you the basis of all western music- including the guitar.
"Fretboard Diagram": Use this handy chart to memorize the notes on the guitar. I'll show you how!
"How To Read Guitar Tab": Discover the magic of guitar tab and how to use it to easily learn new songs.
"Beginner Fretboard Exercise": Build those playing skills with this crucial exercise.
"How To Read Chord Diagrams":  Learn how to read diagrams that will allow you to quickly learn new chords.
"Introduction To Open Chords": Here's a in-depth look at the most important chords on the guitar.
"Commonly Used Open Chords": Learn how to play 20 of the most commonly used open chords.
"Fun With Chords": A detailed look at some of the cool things you can do with chords.
"Beginner Strumming Exercises": Solidify your knowledge and skill to playing open chords with these strum building exercises.
"Guitar Structure and Terminology": Learning the anatomy of your guitar, identify different parts, while understanding guitar terminology
 "The Circle of Fifths": Learn scale construction, note names and references, as well as key signatures.
"Proper Positioning and Placement": Learn about how to position a guitar and tune it.
"Hand and Finger Placement": Creating chords or single notes with proper hand placement.
"Learning Scales": This technique helps you learn the various scales. You can't do without it.
"Guitar Theory": It's crucial that you learn the fundamentals of music.
"Getting Down To Basics": Learning the basic notes and symbols that you need to know.
"Choosing Your First Guitar": Which is better learning guitar, an acoustic guitar or an electric guitar.
***

Plus BONUS OFFER

….
Free UNLIMITED Email Coaching & Support!

(Warning: Only a Few Spots Left!)
Yes, free private coaching, advice and guidance from me personally is always just an email away. If at any time you feel confused or have a question about a particular lesson, you can have your questions privately answered. I'd love to hear from you. Just email me anytime and I promise you'll get an answer within 24 hours.
Incredible Value: Yours 100% FREE by placing your order today…
This help and guidance from me is practically priceless. You'll always know that I'm there for you…so you're never be left to deal with the guitar alone.
With my free and unlimited email support you can be sure that you are always on track, you are always encouraged, and that you'll be able to complete the course more effectively, and learn how to play the guitar much faster.
I hope you understand that I can't offer this free bonus forever. I am already coaching hundreds of aspiring guitarists. Therefore, you must act fast if you want to get the free private coaching.
It will not be long before I have to remove it from the package. Keep in mind that because of the exclusive nature of the support I provide to my customers, and because I am a person that stands by my words, there is obviously a limit to the amount of emails I can answer a day.
No matter how committed I feel to help other people with learning the guitar, this invaluable personal guidance is available for only a limited number of people. The fact that you are reading these words right now means that it's still available. The next time you visit, it'll probably be gone. There are only a few spots left, so please don't delay.
90-Day 100% Money Back Guarantee
In the event that you are not completely satisfied with the ebook, just request a refund and I'll gladly refund your entire investment, so there is absolutely no risk to you. Plus, you can keep the entire course as my way of saying Thanks just for trying it out.
Take Action Now
Your purchase of "Best Beginner Guitar Lessons System" is a great way to support Best Beginner Guitar Lessons and I hope you'll grab your copy today.
Just click the BUY NOW button below to order your copy today:
Get Instant Access Now!
"Best Beginner Guitar Lessons System" 80-page Ebook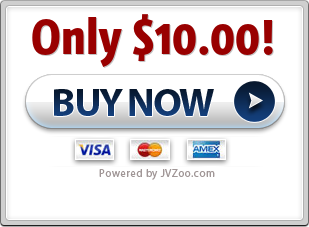 Sincerely,
Sam Lyons
aka The Master of Teaching Guitar
P.S. Get my 80-page Ebook plus the FREE BONUS  LIFETIME  Email Coaching & Support  by ordering now.
Don't forget that I offer a 90-Day 100% money back guarantee in the unlikely chance that you are not completely satisfied! Order today!